What is Biodiversity?
Shorthand for biological (living things) diversity (different), refers to the variety of all life on earth including mankind. Loss or damage to biodiversity can adversely affect human health and well being.
There is no denying that well being can be improved on a walk through nature – and so we are delighted to share The Biodiversity Way with you! There are three panel posters dotted around the town with beautiful pictures and descriptions of the nature in that particular area.
The Biodiversity Way panels can also be viewed below (you will have to zoom in to read the text).
---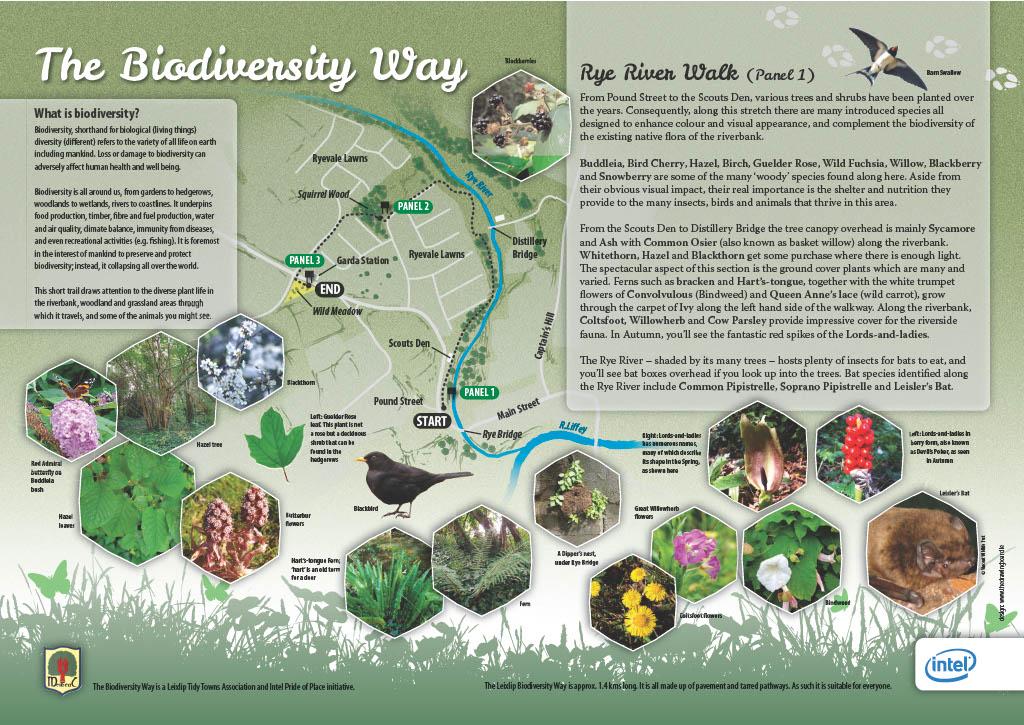 ---
---