Our Project: Remediation and Renewal of the Mass Steps Wildflower Area
We are delighted and grateful to have have won an Intel Pride of Place Award for our project which seeks to implement a major recommendation of the Leixlip Biodiversity Action Plan (BAP) (2022 – 2026), viz:
'the banks on either side of the Mass Steps need manual weed clearance and planting with a mix of shrubs and herbaceous perennials that will give good ground cover, thus leaving no room for weeds'.
The author of the BAP, Dr. Fiona McGowan, specifically identified this site as particularly in need of remediation and provided a list of suitable pollinator friendly shrubs and ground cover perennials. This will be the first of the BAP recommendations to the implemented and will build invaluable experience and confidence in implementing some of the additional recommendations.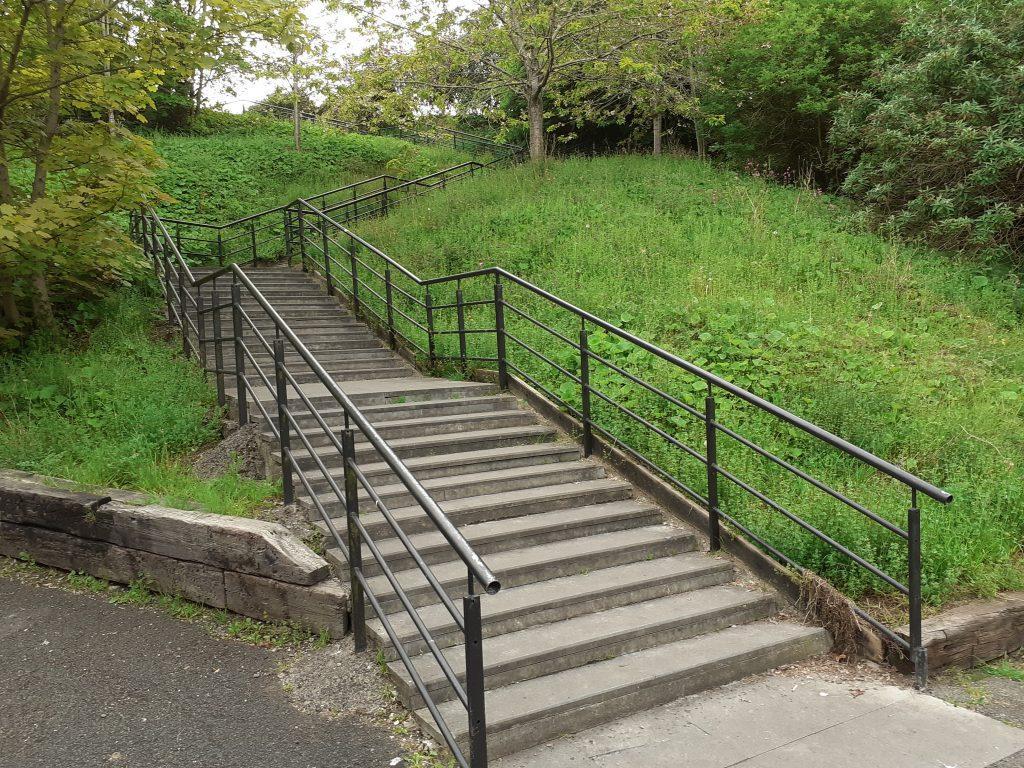 The project will contribute to improved biodiversity locally and complement our Biodiversity Trail funded from an earlier Pride of Place award which runs by the bottom of the Mass Steps.